Maximilian Spenger, Accordion - Susanne Gargerle, Violin 1 - Isolde Lehrmann, Violin 2 - David Ott, Viola - Sylvia Cempini, Cello - Thomas Jauch, Double Bass - Manuel Lopez, Guitar - Hermann Weindorf, Piano & Percussion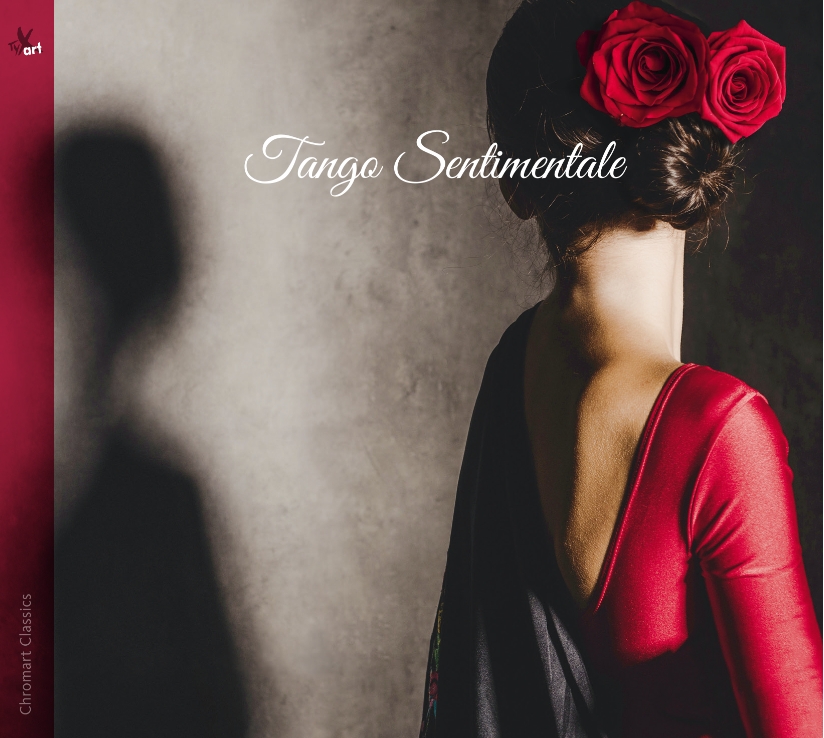 The ensemble "Tango Sentimentale" writes about its new album:

The idea had been in our heads for a long time before the right moment came to implement it. The TANGO SENTIMENTALE ensemble succeeds in fusing classical and modern music in one project.

Tango . . . music between passion and melancholy
dance of seduction, devotion and distance
lure of fascination and eroticism

Moments in the style of traditional tangos by Astor Piazzolla and Sebastian Piana meet modern compositions of the present.
In such encounters of a very special kind, familiar elements of a bygone era combine with the forever enduring wishes, dreams and desires in the here and now.
Played with abandon with accordion and string quintet, "Tango Sentimentale" takes us into a world of sound full of emotions and fantasy.

For more than four decades, Max Spenger was violist with the Munich Philharmonic. His "real" instrument, however, has been the accordion since childhood – and at some point during a concert tour through Argentina Spenger's heart for Tango ignited. Together with his colleagues from the Bavarian State Orchestra, he founded the ensemble "Tango Sentimentale". Now the first CD album including world premiere recordings is available.
Free Audio Samples of this CD album!
CD programme / Tracklist:
Oblivion Astor Piazzolla (1921–1992) - 03:59
02 Il Postino Luis Bacalov (1933–2017) - 05:08
03 Agnus Dei Hermann Weindorf (*1953) - 03:27
04 Silbando Sebastian Piana (1903–1994)- 04:44
05 Háblame Hermann Weindorf - 03:49
06 Five Tango Sensations – 1. Asleep Astor Piazzolla - 05:07
07 Bailar junto al Río Hermann Weindorf - 03:59
08 Tanti Anni prima Astor Piazzolla - 05:28
09 El Nombre de la Rosa Hermann Weindorf - 03:45
10 Milonga de la Noche Maximilian Spenger (*1953) - 03:06
11 Saludo a la Luna Hermann Weindorf - 04:06
12 Te doy mi Corazón Hermann Weindorf - 04:44
13 Movimiento del Corazón Hermann Weindorf - 04:12
14 Como el Viento de la Tarde Hermann Weindorf - 03:54
Bonus:
15 Mi Corazón Maximilian Spenger - 03:28



Tags: Tango Sentimentale Accordion Piazzolla Piana Bacalov Weindorf Spenger
» Detailed CD booklet includes further info (bios, photos, etc.)
» Total playing time: 64min | Booklet Text: DE, EN, ES
» Recording: 03/2017 | Mastering: 05/2020 | RD int'l from 08/2021
» Format: 1 Audio-CD | Series "Chromart Classics" | © 2021 TYXart
» Order No.: TXA21164 | GTIN (EAN): 4250702801641 | LC28001
» CD available commercially or directly via TYXart
Further Information - Weryton Studios Munich:
weryton.de