Jamina Gerl, Piano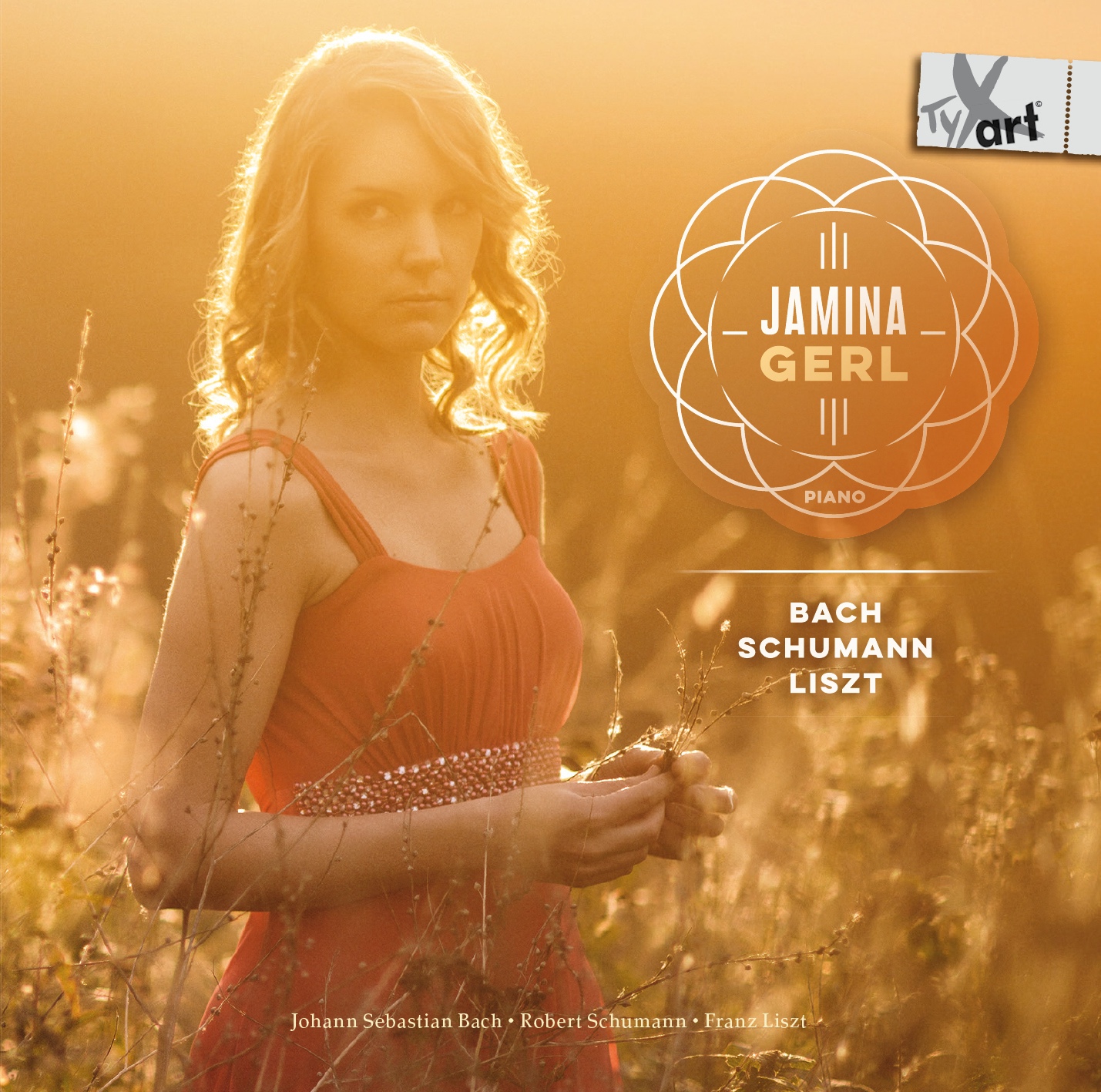 It was "the great meanings of the ancients" that drove Goethe to Italy and Mendelssohn to Scotland. Literati and musicians are united by a preoccupation with the past, searching for themselves in the foreign and distant. This is more than mere intellectual curiosity; to receive fresh stimuli for one's own work from the ancients is like an act of self-assurance through questioning those masters who form the canon of knowledge and to whom new voices must be gallantly added. By showing personal reverence through artistic references, artists have always created new forms of expression in the footsteps of the past. Bringing such interactions to light is the goal of this new CD by the young, inspired and virtuoso pianist Jamina Gerl.

The collected works show examples of how pioneering this attitude is. It was Mendelssohn who was the impetus for the Bach renaissance in the mid-nineteenth century. It directly affected Clara and Robert Schumann as well as Franz Liszt, whose piano transcriptions of Bach's organ works open the recording. Like many composers, Liszt was drawn to Italy, whose cultural heritage, including Renaissance paintings and poems by Dante Alighieri and Francesco Petrarch, captivated him. Petrarch in particular appealed to Liszt and Schumann. The latter read his poems and translated them; Liszt set them to music. Dante's "Divine Comedy" was also omnipresent. Liszt's resounding Dante reading concludes the series of selected works that push us back, as it were, into the future.

Concerts in Germany and abroad have always earned the young German pianist Jamina Gerl excellent reviews from professional critics. For instance, the press in New York declared her orchestral debut performance of Rachmaninoff's Third Piano Concerto "a triumph for all concerned," christening Gerl "a lioness of the keyboard."
In addition to her versatile concert programs, she is often praised for her poetically inspired piano playing, remarkable virtuosity and richly shaded, differentiated expression. Concerts and numerous competition triumphs (e.g. first prize at the 2013 International Shining Stars Rachmaninoff Piano Concerto Competition in New York) resulted in her appearing in such prestigious venues as Carnegie Hall and the Steinway Hall in New York, the Beethoven Haus Chamber Music Hall, the Illsley Ball Nordstrom Recital Hall, Mannes College Concert Hall, Tonhalle Dusseldorf and Munetsugu Hall Nagoya.
Free Audio Samples of this CD Album!
Interview and CD Review - Recommendation
pianonews.de Magazine PianoNEWS, Carsten Dürer (01 / 2020)
CD Presentation and Recommendation!
kulturexpress.de (09/2019)
CD Programme / Tracklist:

Johann Sebastian Bach (1685–1750)
01. Prelude for Organ BWV 543 in a minor
02. Fugue for Organ BWV 543 in a minor
(Edition for Piano by Franz Liszt)

Franz Liszt (1811–1886) | Pilgerjahre – Italien
Nach Sonetten von Francesco Petrarca (1304–1374)
03. Petrarca-Sonett 47: "Benedetto sia 'l giorno"
(Gepriesen sei der Tag)
04. Petrarca-Sonett 104: "Pace non trovo"
(Ich finde keinen Frieden)
05. Petrarca-Sonett 123: "Io vidi in terra angelici costumi"
(Ich sah auf Erden engelsgleichen Glanz)

Robert Schumann (1810–1856)
Sonata Op. 11, f sharp minor
06. Un poco Adagio — Allegro vivace
07. Senza passione, ma espressivo
08. Scherzo e Intermezzo
09. Allegro und poco maestoso

Franz Liszt (1811–1886) | Pilgerjahre – Italien
10. Nach einer Lesung von Dante: Fantasia quasi Sonata
» Detailed CD booklet includes further info (bios, photos, etc.)
» Total playing time: 80min 52sec | Booklet Text: DE, EN
» Format: 1 Audio-CD | Series "Classics" | Release int.: ~ 10/2019
» Order No.: TXA19135 | GTIN (EAN): 4250702801351
» CD available commrcially or directly via TYXart
Another CD by Jamina Gerl:
"Wanderer"
Further information:
www.jaminagerl.com